Thu 24 Sep 2009 by Siobhan_Harrison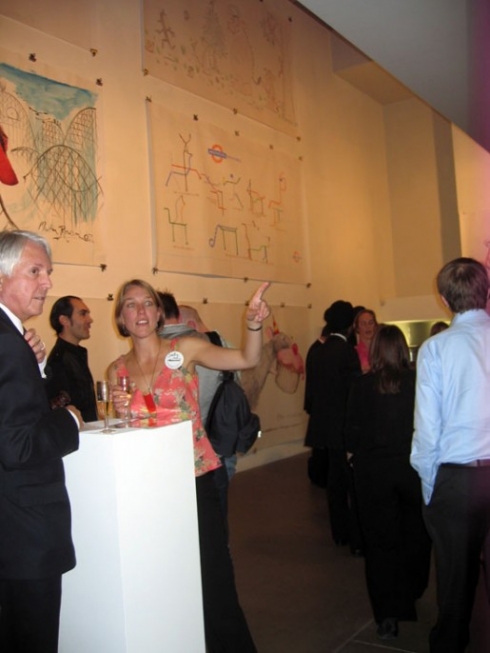 At the Idea Generation Gallery, Shoreditch, The Campaign for Drawing celebrated ten years of getting everyone drawing with their exhibition Now We Are Ten, an exhibition of a hundred drawings from Quentin Blake to Paula Rego.
The retrospective was a showcase for some of the work made at Big Draw launches including The Big Frame drawings and satirical banners created by competing cartoonists at the famous annual Battle of The Cartoonists. It included new work by Campaign friends and Patrons such as Steve Bell, Chris Orr and Gerald Scarfe.
Everything went under the hammer on 17 September and all proceeds will be invested in the Campaign's future work.
Pieces by Brighton illustrators Brian Grimwood, David Downton and Emily Gravett were featured.
Share:
Blog archive
2019
2018
2017
2016
2015
2014
2013
2012
2011
2010
2009