Tue 13 Jan 2015 by Jo_Moore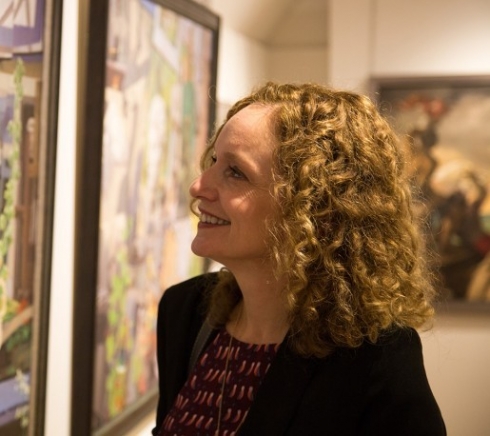 The children's book illustrator and long-serving BIG committee member Penny Dann has died from cancer at the age of 50. She will perhaps be best remembered for the series of Secret Fairy Handbooks published by Orchard Books in the 1990s and early 2000s achieving sales of over a million copies, however this was a small part of a highly successful 30 year career.
Studying illustration at Brighton Polytechnic in the mid 1980s, she was encouraged to develop her character sketches found at the back of her sketch books by her tutor Raymond Briggs, creator of The Snowman. Her end of college project about the history of tea, called One For The Pot was picked up by agent Allan Manham, and the Artworks Agency and became her first published book in 1985.
Her illustration style originally consisted of unique character led ink drawings that were rendered and coloured in gouache and watercolour. She had a strong line that defined her early illustrations which showed influences of Quentin Blake, one of her early heroes. Over time her technique developed into a more mixed-media and collage approach. It was incredibly versatile and along with her talent for hand lettering covered a huge range of children's book subjects. Anthologies, early readers, fairy tales, poetry collections, her books are published all over the world.
Her wry sense of humour and enthusiasm was very much a part of her illustrations and a major ingredient in the success that she achieved. Her most recent book Polly Parrot Picks a Pirate, published by Macmillan Children's Books, showcased a new and polished approach to her illustrations and suggested a wealth of new images that will sadly no longer be realised.
She was an avid fan of illustration and became a prominent member of the Brighton Illustration Group. She is survived by her mother and father, sister and husband.
The funeral will take place on Wednesday 14th January at 1pm at The Down's Crematorium, Bear Road, Brighton. No flowers please, instead donations to Cancer Research and Sarcoma Research.
We will be adding more reflections and memories of Penny soon.
Share:

Blog archive
2019
2018
2017
2016
2015
2014
2013
2012
2011
2010
2009