Wed 17 Feb 2016 by Jo_Moore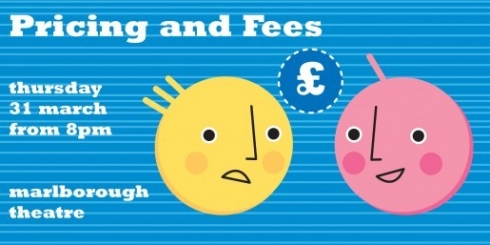 Thursday 31 March. From 8PM
Upstairs at The Marlborough Theatre | Brighton (meet in the downstairs bar beforehand)
We are pleased to announce that our next meeting will cover all things to do with fees and pricing commissions. Are you confused about pricing, want to move into licencing, not sure how to negotiate? Then come along.
Derek Brazell, Projects Manager at the Association of Illustrators will be on hand to guide us through the following topics:
Illustration Pricing Essentials
What Are You Pricing?
Pricing Requirements
Dealing With Clients
Writing a Licence
Areas of Work: Advertising, Editorial, Corporate, Packaging, Publishing and Merchandising, with actual examples of fees
Additional Fees
There will also be an opportunity to ask questions and share your experiences. Can you afford to miss this informative meeting? All welcome.
Share:

Blog archive
2019
2018
2017
2016
2015
2014
2013
2012
2011
2010
2009