Thu 03 Oct 2013 by Emma_McCann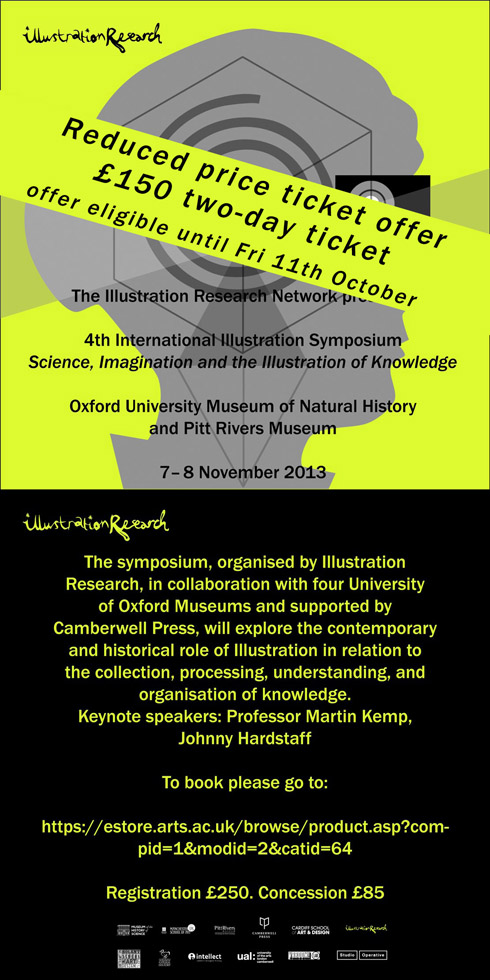 New reduced price ticket offer!
Full Price Ticket now £150
Concessions £85
4th International Illustration Symposium
Science, Imagination and the Illustration of Knowledge
The symposium, organised by Illustration Research, in collaboration with four University of Oxford Museums and supported by Camberwell Press, will explore the contemporary and historical role of Illustration in relation to the collection, processing, understanding and organisation of knowledge.
Keynote speakers: Profesor Martin Kemp, Johnny Hardstaff.
To book please go to:
www.4thinternationalillustrationsymposium.com
Share:
Blog archive
2019
2018
2017
2016
2015
2014
2013
2012
2011
2010
2009