Sun 02 Oct 2011 by Angela_McKay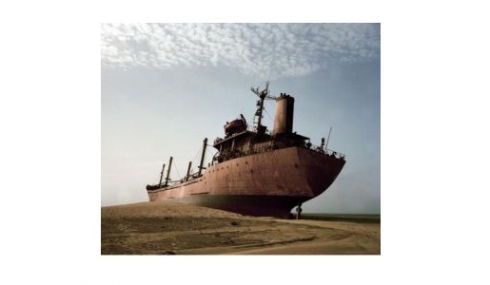 What are we worth? will consider how artists can create income in support of their practice in a period of dramatic economic, social and technological change. It will encourage discussion and debate about how artists can harness their cultural assets and intellectual property – both tangible and intangible – to support their practice financially.
To book tickets: https://estore.arts.ac.uk/browse/product.asp?catid=20&modid=2&compid=1
Speakers John Kieffer, Zineb Sedira and Bob and Roberta Smith will set the scene before an open dialogue with the audience.
This debate is part of The New Economy of Art – a series of open discussions throughout 2011-12 that will focus on the economic developments and opportunities in the cultural sector that impact on artists, from the perspective of artists. It will share knowledge and provoke action to enable artists to influence the future ecologies and economies in which they operate.
The New Economy of Art is a collaboration between Artquest, the Contemporary Art Society and DACS.
Speakers
John Kieffer has over 25 years' experience in UK and international cultural policy, arts funding, creative programming, arts management, creative industries development, and the music industry. In 2009 he edited After The Crunch with John Holden, John Newbigin and Shelagh Wright and is working with the same team on a new book called Creativity Money Love: Learning for the 21st Century to be published in November.
Zineb Sedira is an artist whose practice encompasses photography, installation and video. She works between Algiers, London and Paris. Zineb has exhibited widely from the Venice Biennale to the Pompidou Centre and the Folkestone Triennial and solo shows in Copenhagen, Toronto, Algiers, Paris and London.
Bob and Roberta Smith's work often takes the shape of hobbies; music, cooking or DIY which is then combined with a subversive humour. Past shows have involved performances, a large installation made with personalised signs on scrap materials and wall based paintings on wooden panels. His DIY approach appropriates the languages of folk, punk and the alternative protest movements to personalise political sloganeering.
Share:
Blog archive
2019
2018
2017
2016
2015
2014
2013
2012
2011
2010
2009