Mon 02 Apr 2012 by Penny_Dann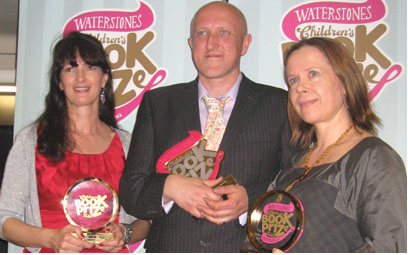 The Brilliant World of Tom Gates by Liz Pichon
Not content with winning the 2011Roald Dahl Funny Prize and this year's Redhouse Younger Readers' category prize, Liz Pichon, a member of B.i.G. has just won the 5-12 year old category of the Waterstones Prize. Get all the lowdown here on Liz's blog.
http://lizpichons.blogspot.co.uk/
And catch up with all the happenings in the World of Tom gates here
/http://tomgatesworld.blogspot.co.uk/
More on the waterstnes Prizes here
http://www.waterstones.com/waterstonesweb/pages/childrens-book-prize/1185/
There are two more books in the series now, and the Book Nook in First Avenue Hove has lots of lovely signed copies, go grab yourselves a prizewinner!
Share:
Blog archive
2019
2018
2017
2016
2015
2014
2013
2012
2011
2010
2009