Sun 31 Jan 2010 by Siobhan_Harrison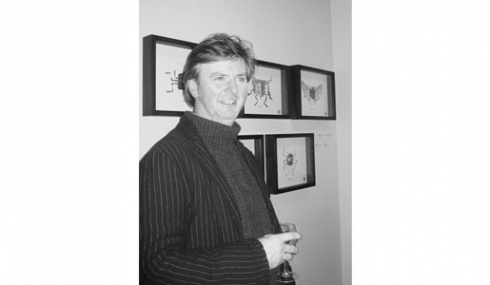 Precious is the current exhibition at Hove Museum it runs from 30th January to the 23rd May 2010. Precious is a group show with eleven artists having been selected to produce new pieces of work and nine artists selected who fitted the remit of the exhibition. The starting point of the exhibition was recycling, although the well crafted exhibits are many miles away from images that the word recycling conjures up. It is refreshing to come away from a contemporary exhibition inspired, rather than left cold, the exhibition has resonances of Kurt Schwitters rather than Marcel Duchamp.

I particularly liked Mark Oliver's delicate insects forms, inspired by the Victorian idea of insect collection.

Another favourite was the sculpted pattern papers of Betty Pepper in her 'Killing Birds with Stones ' piece inspired by a 'Congratulations on Your Wedding Day' card found blowing around the Household Waste Recycling Site at Hove, mesmerizing and imbued with a feeling of memories and dreams.

Well worth a vist, After being shown at Hove Museum, it will take on a new life on tour to five other venues around the UK.
http://www.brighton-hove-rpml.org.uk/WhatsOn/Pages/precious.aspx
Share:
Blog archive
2019
2018
2017
2016
2015
2014
2013
2012
2011
2010
2009