Mon 28 Feb 2011 by Penny_Dann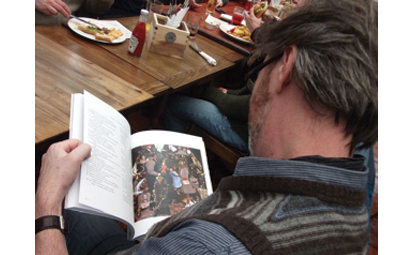 A B.i.G. coachload sett off for Dulwich Picture gallery on 15th February.
A fantastic show in a lovely setting, so we urge those of you that didn't make it on the day to go along and study the artist's stunning technical ability and humour and marvel at his long career. Check out the Flickr pics for a record of the day, mostly taken in the pub!
Share:
Blog archive
2019
2018
2017
2016
2015
2014
2013
2012
2011
2010
2009