Tue 28 Jan 2014 by Ilona _Drew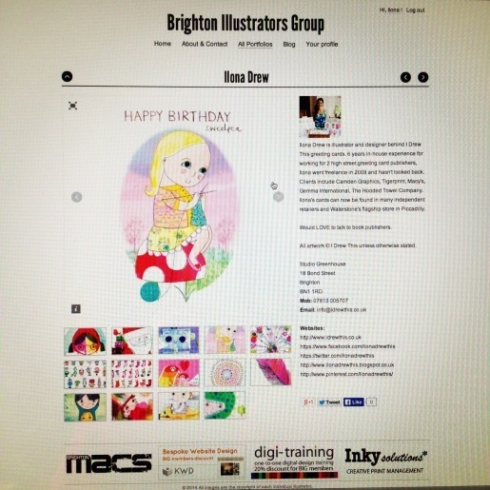 Its been a while since I have been a member of BIG and it feels nice to be back within the group.
Since last time I have started up my own small greeting card company and exhibited at 2 trade fairs, PG Live 2013 and Top Drawer Spring 2014.
I have also been lucky enough to work on a number of commissions along with juggling life around numerous local craft fairs and one very lively 3 year old, Olive.
I have been asked along with 2 other members of the group to help organise the first meeting of the year to be held on the 26th February at The King & Queen where we are planning an informal but informative group session where we discuss subjects for illustrators both fledgling and established.
We hope to cover issues like pricing for jobs, how do I get into childrens publishing, agents, licensing and much more.
We hope to see you there!
Share:

Blog archive
2019
2018
2017
2016
2015
2014
2013
2012
2011
2010
2009