Sun 15 Jan 2012 by Angela_McKay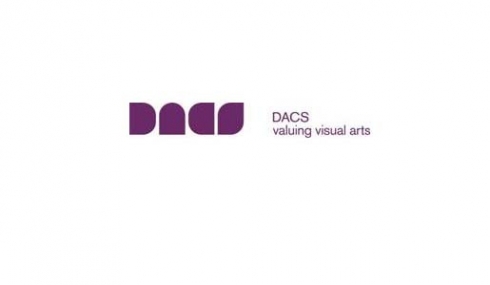 Payback is an annual service provided by DACS, which distributes royalties to visual artists whose work has been reproduced in UK books and magazines, and on certain UK television channels.
A wide spectrum of visual artists benefited from Payback in 2011 including fine artists, photographers, illustrators, designers, cartoonists, applied artists and sculptors.
"More artists have claimed Payback than ever before." says Nicolas Watkins-Wright, Payback Manager at DACS. "2011 was a tough year for visual artists financially and these royalties can go some way to helping artists sustain their practice in a difficult climate."
Payback royalties come from revenue generated through UK collective licensing schemes including the photocopying of books and magazines by local government departments, universities and other businesses. Collective licensing is used in situations where it would be difficult or near impossible for visual artists to licence their rights on an individual basis, for example, when a business wishes to photocopy a page of a book which features their work.
Photographer and Payback claimant, Indré Serpytyte said: "It was a photographer friend of mine who recommended that I claim Payback. I didn't believe her when she told me about it but then I checked it out for myself. I've claimed Payback for three years now. For me it is not just about the royalties but also the recognition."
DACS' Payback campaign runs from July to September each year; it is during this period that visual artists can submit their claim for a share of royalties. Each December DACS distributes Payback royalties to successful claimants just in time for Christmas.
The next Payback campaign will launch in July 2012. Visual artists who wish to claim Payback for the first time this year can register their details with DACS: [email protected]
Press contact: Joanne Milmoe, Communications Manager at DACS T 020 7553 9064 or E [email protected]
About DACS
Established by artists for artists, DACS (the Design and Artists Copyright Society) is a not-for-profit rights management organisation for visual artists.
Every year DACS translates rights into revenues and recognition for a wide spectrum of visual artists.
DACS offers three rights management services – Copyright Licensing, Artist's Resale Right and Payback - in addition to lobbying, advocacy and legal advice for visual artists.
DACS retains a share of the royalties collected on behalf of artists to cover its operational costs.
Visit www.dacs.org.uk for more information about DACS and its services.
Joanne Milmoe
Communications Manager
[email protected]

DACS
33 Great Sutton Street, London, EC1V 0DX
T: Switchboard +44 (0) 20 7336 8811
T: Direct Dial +44 (0) 20 7553 9064
F: +44 (0) 20 7336 8822
W: www.dacs.org.uk
Share:
Blog archive
2019
2018
2017
2016
2015
2014
2013
2012
2011
2010
2009