Fri 11 Nov 2011 by Angela_McKay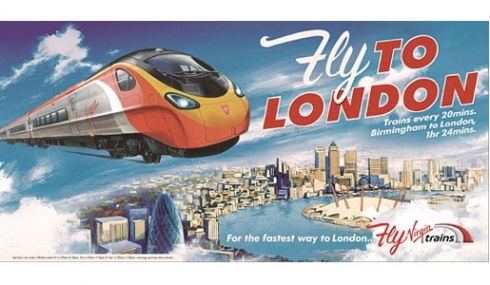 NIKE VCXC
Andrew Bannecker has recently completed a mammoth project with Nike.
Their incredible energy pop-up space is based in New York and dedicated to the world of running. Suitably located at Van Cortlandt Cross Country Track the interactive store includes custom t-shirts, interactive displays, running gear and much more.
If you're in the area go check it out, if not, watch the video here.
DEPARTMENT STORE FAMILY
Maria Raymondsdotter illustrated these fantastic characters living their own lives in Farsta Centrum - a shopping centre in Stockholm.
The growing Farsta family has been a part of the design profile for the last three years, see them all here!
SPANISH IMMERSION MUSIC PROGRAMME FOR YOUNG CHILDREN
Tatiana Arocha has just launched her first children's book as part Acopladitos.
The word "acopladitos" in Spanish can be translated to mean "being together in complete harmony" and refers to much more than just music. The program is designed to cultivate toddlers and pre-schoolers' first musical encounters through singing, creative movement, music-making, games and dramatic play.
Currently being taught in multiple locations in Manhattan and Brooklyn, the energetic and interactive music classes incorporate wonderfully original songs with a repertoire of popular Latin American children's songs. The original songs are collected on the new songbook and CD, and form the basis of a line of physical and digital products currently in pre-production.
For more info and to look at the lovely illustrations check out the site and listen to the music.
FLY TO LONDON
Mark Thomas has recently completed four paintings to support Virgin Trains' new campaign - Fly To London. Commissioned by Elvis Communications they promote Virgin's frequent departures every twenty minutes between Birmingham and London.
We love the bold and panoramic feel to Mark's paintings in these ads.
NEW SHOP GOODIES
We are super happy to announce a new line of products in the CIA Shop; including our 2012 Alternative Games calendar with a free poster-as-cover by Jonas Bergstrand, new prints by John Royle, Paul Slater, Tatiana Arocha, David Holmes and a Movember Charity print by Shotopop. Plus our usual Christmassy gifts with goodies ranging from £3 including badges, Dog Judo mugs, tote bags, books, toys, cushions and more!
For more daily ramblings, works and inspirations please check out:
Our website.
Our debut book License To Inspire is now available through the CIA Shop, Magma, Tate Modern, Royal Academy Shop & Waterstones.
You can get your daily dose of inspiration on the CIA blog.

You can follow us on Twitter.
Maybe like us on Facebook.
Or visit our YouTube channel.
More soon,

CIA
Share:
Blog archive
2019
2018
2017
2016
2015
2014
2013
2012
2011
2010
2009