Fri 01 May 2015 by Jo_Moore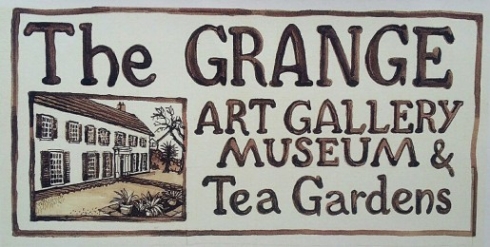 I am ex-Brighton College illustrator currently art gallery organiser for The Grange Art Gallery and Museum by Rottingdean village pond. Formerly the home of William Nicholson and son Ben Nicholson, it is a beautiful Georgian house set in its own grounds with a tea garden and library downstairs. The gallery is on the first floor and is bright and spacious.
There are two forthcoming exhibitions that I think that The Brighton Illustrators Group would like to be involved with this summer.
Firstly, A retrospective of Dorothy Coke's work called 'Brighton and Beyond' a two week exhibition from 11th-23rd June.
Her work is currently with a London gallery and should be a bring some attention especially being a former Brighton Art College tutor and Rottingdean resident throughout the 1960s-70s.
I am looking for former Brighton Art College painters and illustrators to share the exhibition space. Any artwork that shows illustration skills.
There will be a small fee of £10 per framed artwork. Cards and prints for browser and sketchbooks welcome. 10% commission taken on sales.
A wall space is available for rental at £40. Poster and local advertising are part of the fee. The gallery is fully stewarded and open every day except Wednesdays.
Art submission date end of May for hanging on Wednesday 10th June.
The next exhibition follows directly afterwards. Called 'Inspired by Kipling in India' it is our second Kipling Festival event and runs 25th June-7th July. I am looking for artwork in any medium to match that title, however loosely! Same fee and terms as above.
It's simple. I just need artists to take part and rent a bit of wall space. No selection process. Please contact me directly.
Amanda Davidson
07763 584 330
[email protected]
Share:

Blog archive
2019
2018
2017
2016
2015
2014
2013
2012
2011
2010
2009