Fri 29 Nov 2013 by Jo_Moore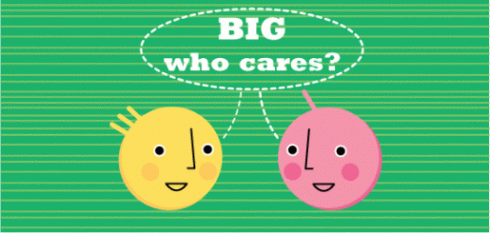 Introduction by Jo Moore of current committee members and roles.
Attendees were reassured that BIG is not on the brink of extinction, but it this is an opportunity to decide what is important to the group and what can be successfully delivered.
David O'Connor gave an assessment of where we are and what needs addressing in the group. There are a lot of positives:
BIG is in a very healthy position; we have a good numbers of members, a healthy bank balance (for the first time in over twenty years), we have our own projector and equipment for meetings, the website is running well and members are getting enquiries and work from it. There have been a few issues with meetings and events this year (many unforeseen and beyond our control).
There followed a general discussion among the whole group. Some of the key comments and suggestions are listed below.
BIG MEETINGS
All felt they were really enjoyable, and a very important part of the group.
Particular meetings were pointed out as being very successful; 6X6 meetings, Chris Riddell, the nuts and bolts meeting (to mention a few).
Some commented that if it was a long meeting there wasn't much opportunity to stay around and chat at the end. Meetings could be more contained to allow for networking afterwards.
It was mentioned that the practical meetings were really wanted (how to become an illustrator, successful marketing etc.) as well as meeting successful illustrators.
Newer members felt the need for support and advice from the more established and experienced members of the group
Networking and making contacts is a really important part of what BIG does best.
It was agreed that as the previous programme of ten meetings a year was proving difficult to deliver there should be fewer, bigger meetings - probably quarterly. Plus a couple of parties.
It was suggested that more informal get togethers and meetings between smaller groups of members could be added for those that wanted it; meeting in a coffee shop or social pub meets to discuss work (a small BIG event). These can be dotted among the big BIG events.
Alan Baker suggested that the task of organising meetings could rotate among members. Smaller groups could organise a meeting on a theme that interested them.
Michael commented that the life drawing event with Jake Spicer was really enjoyable and asked if they could be more regular. After discussion Michael Munday and Lesley Anne Mackenzie have volunteered to arrange regular BIG life drawing sessions.
BIG members can take the initiative and arrange something, then communicate it via the BIG blog, Facebook and Twitter.
Generally more people are needed to organise events. The load needs to be spread wider and the burden lighter among the group.
Penny Dann noted that the fact that we do actually meet face-to-face makes us unique. This is our USP.
It was asked if there could be info. about how to organise a meeting or event for BIG. We will do an information sheet or put the info. on the BIG website. We have regular venues and contacts which we can pass on.
The process of organising a meeting was outlined and broken into the different tasks.
SOCIAL NETWORKING
It was asked if there can be more regular emails or communication from the group to keep everyone involved in between meetings. Suggestion for a weekly email to go out.
If an event is arranged (big or small) all members could get an email alert.
BIG really need someone keep up with the BIG Twitter and Facebook posts.
There needs to be more regular communication between the group.
It was commented that once BIG went fully digital it was anticipated (and hoped) that there would be more communication and discussion - it hasn't happened yet.
WHO CARES?
Before breaking for a drink attendees were invited to add their names to a list if they felt they could offer some time to BIG. We now have a healthy list of new folk with ideas for next year. So watch this space!
Share:

Blog archive
2019
2018
2017
2016
2015
2014
2013
2012
2011
2010
2009