Wed 08 Feb 2017 by Simon_Russell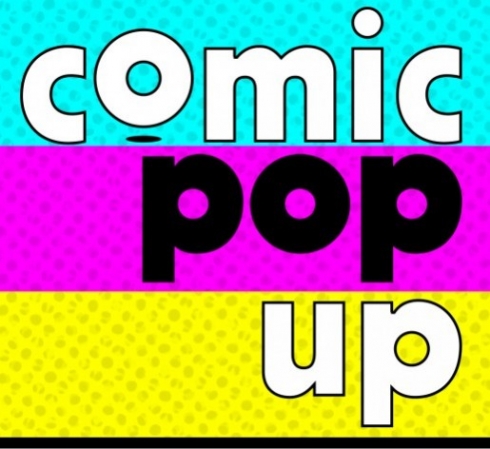 Hello BIGgies
I'm new here (although known by a few members) so hopefully this is not out of place and makes sense: I'd like to invite you to join in or visit the very first...
ComicPopUp Brighton
one-day small-press/art comics shop
Saturday May 13
part of the Brighton Artist's Open House festival
(selling comics to comics readers and a whole new audience)
in a family-friendly pizza pub
The Hanover, Queens Park Road, Brighton BN2 9ZB
(buses 18, 21 and 23 stop outside)
FREE entry
maximum £5 joining fee for creators to cover cost of joining the Open Houses listing (but I'm trying to get a sponsor to cover that, in which case there will be no cost to you at all)
All sales money goes to the creators
No tables to book - it's a pop-up shop where we sell your comics for you
Space to hang out and sketch, meet the public if you want (but you don't have to attend at all)
Option to donate a copy of your work to Brighton's central library if you choose (it's just exposure, but sometimes that can be good!)
detail at https://www.facebook.com/comicpopup/

The venue is booked, I've paid to join the Artists Open House event out of my own pocket, 3 possible sponsors are considering the idea.
This is a pilot project to see if we can find ways for comic artists to sell their work outside of the usual cons – where they have to travel, book a table, give up a whole day and sell mostly to other comic artists.

In this case, we are hoping to get a sizable number of families trekking round Brighton looking to buy arts and crafts and probably despairing of the the venues that ask £250 for a picture of a beach hut made out of lollipop sticks and the like.
I think a good comic priced between £3 and £15 should be a welcome purchase for this extra audience – especially as we'll also have a selection of cheap kids' comics back issues so they can buy something to keep the children happy during lunch in the pub
Inko Ai Takita has said she'd like to come and do manga portraits of visitors and Zara Slattery is going to sketch live for part of the day. Anybody who wants to suggest similar efforts for an hour or more is more than welcome.
I'm going to working with a local teenage reader with learning difficulties to help him turn his proto-comic into a free how-to-make-comics piece as a giveaway, free with other purchases on the day
Any other thoughts would be great...
I would genuinely love to include your works if you have anything suitable. Let me know yeah? All I want now is confirmation of people wanting to sell – send no money! – that can wait till you send your books in case I get sponsorship nailed and can waive the £5
Brilliant if I can sell your work
Great if you can come and join in or shop
Really helpful if you can spread the word please
Share:
News archive
2019
2018
2017
2016
2015
2014
2013
2012
2011
2010
2009