Back to blog
Tue 03 Dec 2013 by Vicky_Woodgate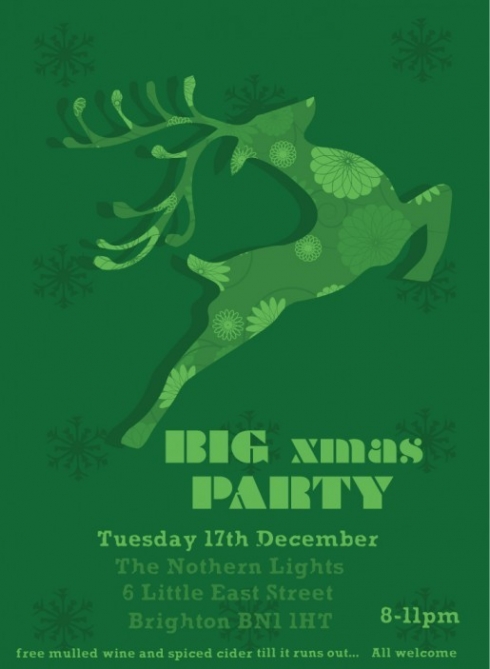 Its that time again!
BIG Christmas Party!
Tuesday 17th December
8pm-11pm
The Northern Lights
6 Little East Street
Brighton BN1 1HT
All welcome, members past and present, friends and family
Free mulled wine and spiced cider till it runs out.
Some tunes and some chat
PLUS
A Christmas draw!!!! for all paying members
Kindle Fire HD 7", Dolby Audio, Dual-Band Wi-Fi, 16 GB - Includes Special Offers [Previous Generation]
read, watch movies, games, apps... woop woop..
The prize will be drawn on the night ..
(All paid up members up until the day of the party will go in the hat)
A thank you for your continuing support...
BIG looks to 2014 with a renewed sense of optimism.. CHEERS!
Image by Stephanie Lidbetter
18 Dec: @bigillustrators so so excited to win the kindle fire, it looks fab, and had a lovely evening tonight, thank you BiG!
16 Dec: membership lapsed? you have until tomorrow lunchtime to rejoin for a chance to win a Kindle Fire - draw at the Xmas party tomorrow night :)
16 Dec: BIG party tomorrow night- Northern Lights Brighton 8pm.. with bells on...