Back to blog
Fri 14 Jan 2011 by Jo_Moore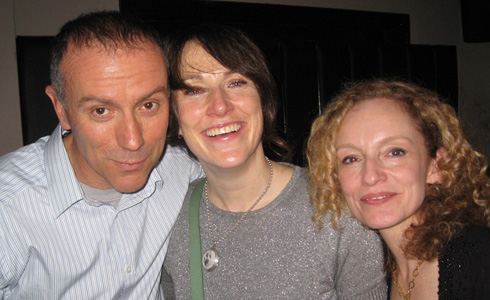 So, cast your mind back to December, there was a BiG party and there was snow (again!). But that didn't deter a hearty band who partied on down at The Freemason's in Hove. Mojito cocktails were enjoyed and there was actually dancing led by the usual brave souls (mentioning no names, Mr Curtis Tappenden). Tunes were provided by DJ Simon who impressed many with his cute twin Japanese decks (think Fisher Price, My First Turntable). The most popular prop proved to be the large cowboy hat that was generously passed around. Thanks to all who came along and see you all at the next one.
16h: @bigillustrators so so excited to win the kindle fire, it looks fab, and had a lovely evening tonight, thank you BiG!
16 Dec: membership lapsed? you have until tomorrow lunchtime to rejoin for a chance to win a Kindle Fire - draw at the Xmas party tomorrow night :)
16 Dec: BIG party tomorrow night- Northern Lights Brighton 8pm.. with bells on...